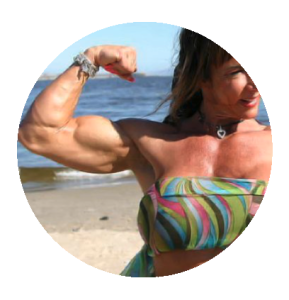 Debra Dandrea
@debradandrea
---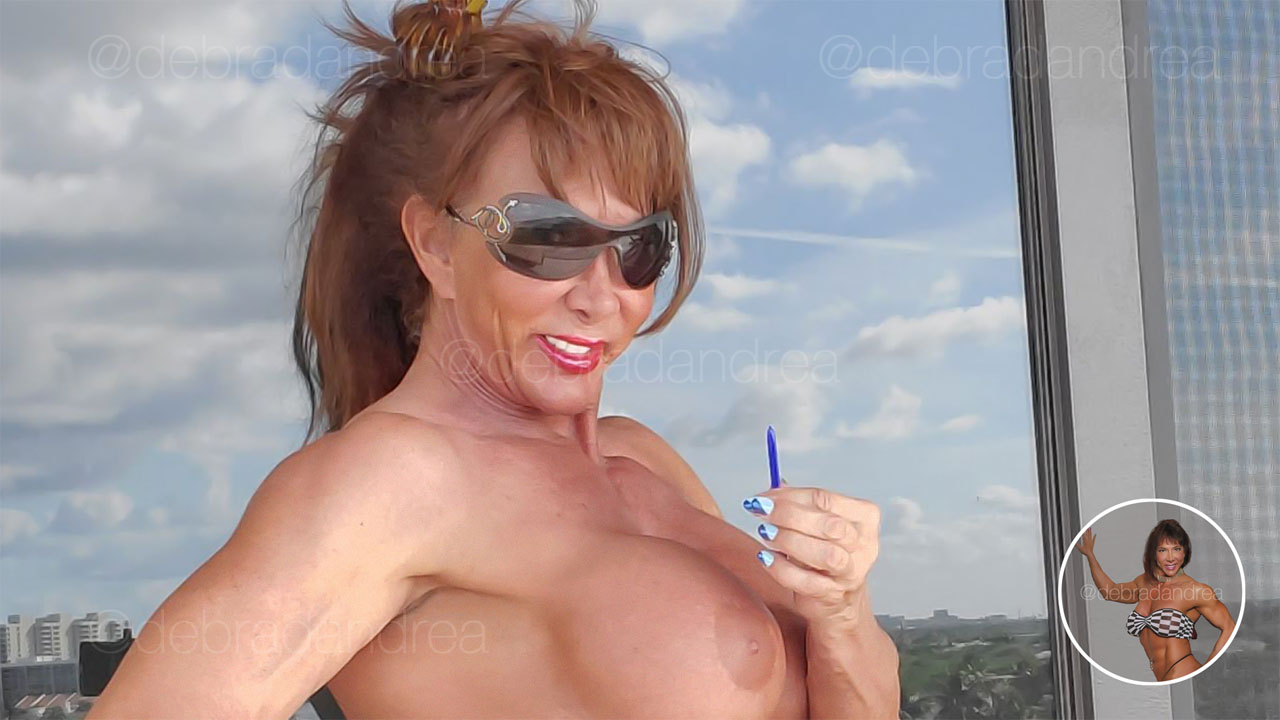 Thank you for stopping by, I love hearing from my FANs. If you don't find your answers on my FAQs, please feel free to use my App here.
Please subscribe to my site I made for FANs like you. Your help makes our member community what it is. You can use the this to let me know what you like or as a subscriber get access to the member tool and our chat community.
You can register to my free area, just select the menu option "meet me". This will give you ability to be notified when I make new posts to my free area. Buzz Feed and Added Photos/Videos. I hope you also join for more fun.
By using this form you have also agreed to the same conditions when that you agreed to for viewing the site. (I've agreed)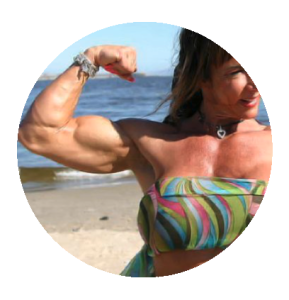 Debra Dandrea
@debradandrea
---
FAN

MERCHANDISE

I have provided several options to subscribe. You can also use one of my online apps to get FAN merchandise and other items. Some are found in the subscription area others are not. Custom Private Cameo Messages, Custom Videos, How to reach me in other ways, T-shirts, Posters, Quality Prints of all sizes and more...(if you don't find it ask me)

Your purchases help me bring you more. xOxo Debra
Another Way To Reach Me
Another way to reach me - I try to answer as soon a possible. Sometimes things get lost in junk mail.(must remember to check)
My site support most modern browser for desktop and mobile. If you have problems seeing a page or something is not working right, please let me know.
Some Questions:
Do you respond to FANs?
Yes, if you submit your handle to social media I can add you to my social media list and get to be more interactive with me. Because I am busy working out, working on my site, living the healthy life and so many other things, I wanted a way to keep up with my FANs.  As a member this is the best way. Even if you don't have the Social Media, you still have access via the contact form! I do try to reply to all on my social media as well, some feeds(replies) you just have to catch them at the right time.
Some times other questions and answers are best left to email, use my tool to start the process.
-Debra
Emails: Are you available on Skype, Whatsapp, Zoom, Instagram, Facebook or other apps?
Yes, information is available via my social media. If you still cannot find, use this tool and select 'Something best we handle via email' and include basic details in your message. You can now also use my digital download shop: https://shop.debradandrea.me Scheduling is done via email(minimum 15min blocks):
Privacy Policy
General Data Protection Regulation (GDPR) – Compliant Data Protection Policy
Instructions
Debradandre.me at time request to gather and use certain information about individuals. This information can include customers, suppliers, business contacts, employees and other people the organization has a relationship with or may need to contact. This policy describes how this personal data must be collected, handled and stored to meet the company's data protection standards – and to comply with the law.
Why This Policy Exists
This data protection policy ensures debradandrea.me:
Complies with data protection law and follows good practice
Protects the rights of staff, customers and partners
Is transparent about how it stores and processes individuals personal data
Protects itself from the risk of a data breach
The General Data Protection Regulation
The EU General Data Protection Regulation (GDPR) replaces the Data Protection Directive 95/46/EC and was designed to harmonize data privacy laws across Europe, to protect EU citizens' data privacy and to reshape the way organizations across the world approach data privacy. The GDPR aims primarily to give control back to citizens and residents over their personal data and to simplify the regulatory environment for international business by unifying the regulation within the EU.
What Is "Personal Data"?
"Personal data" is defined in both the Directive and the GDPR as any information relating to a person who can be identified, directly or indirectly, in particular by reference to an identifier such as a name, an identification number, location data, online identifier or to one or more factors specific to the physical, physiological, genetic, mental, economic, cultural or social identity of that person. So in many cases online identifiers including IP address, cookies and so forth will now be regarded as personal data if they can be (or are capable of being) without undue effort linked back to the data subject.
1. Information collection and tracking
1.1. When you visit our website
You can visit our website (www.debradandrea.me) without giving away your personal information. We use Cookies in order to improve our service, user experience and analyze how our website is used. Aside from the approximate location (IP address), the information collected is mostly anonymous traffic data including browser information, device information, language. We do not collect additional information, such as your age, gender, interests, bank details or clickstream.
The collected information is used to either stay connected with our fans or provide a way to respond to request or questions about our website. It is not used for any additional purpose, such as to profile those who access our website.
2. When you contact us
While you can use our website without giving out your personal information, once you contact us via the website, we will collect information about you.
The information you fill in (personal information such as your name, email address, organization) will be processed and stored so that it is possible for us to contact and respond to your request, and/or allow you access to our services.
2.1. Recruitment
If you apply for a job with, we will collect, process and store the information you have sent us for recruitment-related purposes, such as contacting you. Additionally, we may keep your data for a period of time for the purpose of considering you for a different opportunity.
3. Social media plug-ins
Our website features plug-ins for easy sharing and following our social media pages: twitter, operated by WordPress.com plug-in.
Being on our website does not automatically result in sharing data on these social media networks. These plugins remain inactive (idle) until clicked upon. Once clicked upon, you will be taken to the said social media networks with their own specific privacy policies you are recommended to consult.
4. Information Security
When collection of information about you, we also make sure that your information is protected from unauthorized access, loss, manipulation, falsification, destruction or unauthorized disclosure. This is done through appropriate technical measures.
5. Access to Information
You have the right to request access to the information we have on you. You can do this by contacting us. We will make sure to provide you with a copy of the data we process about you. In order to comply with your request, we may ask you to verify your identity. We will fulfill your request by sending your copy electronically, unless the request expressly specifies a different method. For any subsequent access request, we may charge you with an administrative fee.
6. Information Correction & Deletion
If you believe that the information we have about you is incorrect, you are welcome to contact us so we can update it and keep your data accurate. Any data that is no longer needed for the purposes specified in Information Collection and Use or for any Regulatory Reporting purposes will be deleted.
If you have any queries about the personal data that we store, you can simply contact us.
7. When this Privacy Policy applies
This Privacy Policy is applicable to the services offered directly via our website. Our website may contain links to other websites. Once redirected to another website, this Policy is no longer applicable.
This version of the Privacy Policy is effective from January 2020.
8. Changes
We reserve the right to change this Privacy Policy. We constantly review our Privacy Policy and strive towards making it better. We will not reduce your rights stated in this Policy without asking for explicit prior consent to the changes. All changes to our Privacy Policy will be available on this website. You can access the previous version of this Policy here.
9. To Sum Up
In accordance with applicable law, we only collect a limited amount of information about you that is necessary for improving our service. We do not use profiling, we do not sell or in any other way spread your data to third parties, and we do not use your data for purposes other than what we specified. We also make sure that your data is stored securely. We delete all information deemed no longer necessary. We constantly review our Privacy Policy in order to make it better and protect you more.
10. You can contact us at any time to:
Request access to information that we has about you
Correct any information that we has about you
Request Deletion of any non-contractual information that we has about you
If you have any additional questions about what we collect and store of such data, please contact us at.
Cookies are small files or other pieces of data which are downloaded or stored on your computer or other device that can be tied to information about your use of our website (including certain third party services and features offered as part of our website).
Device
A device is what you use to reach our website, such as a smartphone, tablet or computer.
IP address
Internet Protocol (IP) address is a number that is connected to your device. An IP address can be used to determine the location of your device typically within a 40km radius, thus not being an exact determination of your location. IP addresses are basically how the Internet functions.
Personal information Personal information is information that can identify you. This can be your name, email, contact information or other type of information that can be traced back to you.